Malaysia, the country stands out for its exotic, scorching and captivating beauty and of course Malaysian women. On an average most of the women in Malaysia have a dark complexion and brown hair. They also have well-formed features and they are certainly very attractive and beautiful.
The Malaysian actresses and models are very well known for their beauty and talent.  We are listing Top 10 Most Beautiful Women In Malaysia, who are stealing everyone's heart around the world.
10

 Diana Danielle
A Malaysian actress who has come from the United States and was born in Houston, Texas. She has spent most of her years in Kuala Lumpur and then settled in Malaysia. She is a talented Malaysian actress with several good roles performed by her which made a place for her in people's heart.
A sweet girl whom everyone love to watch. One of her best role is on air Mata Maria.  Diana is a beautiful looking woman with a lot of skills and talent and makes into the top 10 sexiest and most beautiful women of the country.
---
9

 Juliana Evans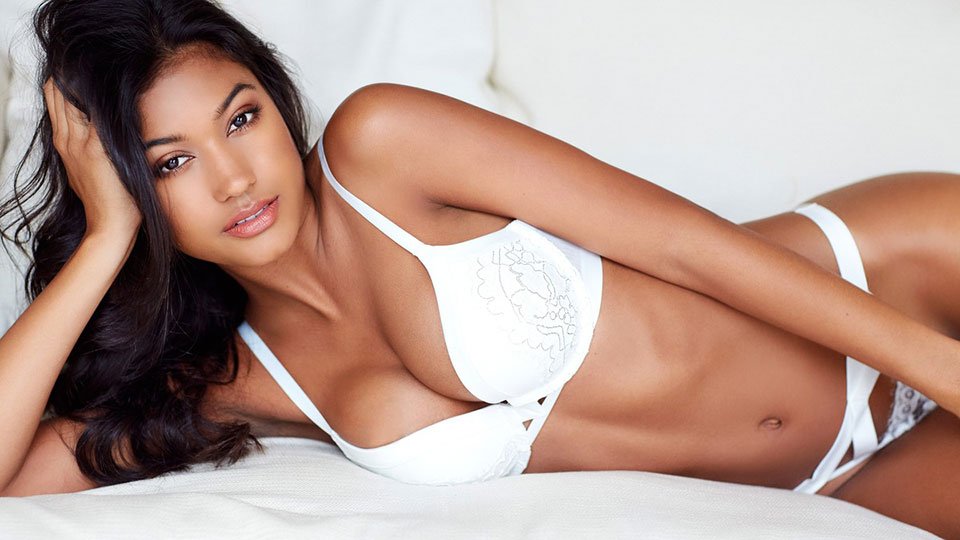 Starting her career as a 12 years old hostess Evans gained fame and popularity on a show Remaja. She has also played roles in Hooperz, KIL and Aliff Dalam 7 Dimensi.
Evan has beautiful brown hair and brown eyes which gives her looks which are both innocent and sexy. She has a very lovely figure and her sex appeal is tremendous.
---
8

 Carmen Soo
Carmen Soo began her career in her late teens as a model and an actress. She started modelling when she was 17 and later on in her 20's started her career in acting. She has played roles in the films and then looked forward to strive for other challenging roles.
In 2012, she was best remembered as a ghost child in a horror film which is popular in China. She has some amazing looks and charming style.
---
7

 Maya Karin
Maya Karin is a famous singer and actress of Malaysia, admired for her beautiful and sexy looks and amazing talent. She loves to play roles in horror films and has won many awards for her performances in several films. Her role in the movie Pontianak Harun Sundal Malam was remembered by many.
She has also recorded two albums and is a talented performer who is now working as an actress. Karin has future plans of returning back to music. She is love by many men.
---
6

 Nur Fazura
Nur Fazura has made her place in the industry by working in the shows like Teens World. She is also well known for her films like Bicara Hati. She is not only an actress but also a fashion icon and can also sing.
Nur is a versatile performer and cannot be easily ignored by anyone for her gorgeous looks and remarkable talent in acting and singing. She's one of finest and sexiest woman in Malaysia.
---
5

 Hannah Tan
Hannah Tan has been entertaining Malaysia for years and is a super talented performer. She is included in the top 10 most beautiful sexiest women in Malaysia because of her young looks even after having two Children. She certainly does not look like the mother of two children.
Her Brown cascade and beauty make her an attractive and appealing woman. She also contributes in charitable causes and has helped many underprivileged children in her country. She is an ecstatic beauty.
---
4

 Julie Woon
The path to Julie Woon's success was formed by 8 TV Quickie. She is also a model and a very young and talented actress. Julie has been chosen to endorse many Brands and is certainly Malaysia's topmost sexy and beautiful woman. She represents Puma of Malaysia and also does life style magazine.
People's eyes are first caught on her amazing body and then on her very pretty face, which made her the ambassador of the fitness and sports brand like Puma. She is pretty as well as smart. She has done her graduation from Curtain University with a bachelor's degree.
---
3

 Belinda Chee
Popularly known as Helen on the show 'A time to Embrace', Belinda Chee is a well-known actress and a model. She has won two golden globe nominations for her amazing work on this show. She has also given another hit show, Goodnight DJ.
Belinda is also the Host of Astro Super sports which is a football overload where she gets to meet and interact with professional football players and is making the show hit.  She is a beautiful woman who has an appealing body and amazing personality. She is a very well recognized beauty of Malaysia.
---
2

 Nora Danish Hanif
Nora Danish Hanif is a beautiful Malaysian actress with amazing looks and breathtaking performances in film industry. She is also the daughter-in-law of the former Malaysia parliament speaker. She has acted in films like Mencari Cinta and is known for her famous role in a comedy show Puteri.
Nora has been offered roles with many more upcoming films and is now at the peak of her career in the Malaysian film industry. She is a respected woman and is one of the most loved actresses in Malaysia.
---
1

 Lisa Surihani
A law degree student from the HEP University, who has also attended Aberystwyth University in Wales is one of the most beautiful face in Malaysian glamour industry and is considered to be the sexiest woman in Malaysia. She is a great example of beauty with brains.
She's a good-looking woman whose looks have helped her to make a place in the industry. Her beauty and her confidence makes her stand apart from the crowd. She makes many Malaysian men proud that she belongs to their country. She is one of the most desirable woman in the country. – 24/7 news