1. Take a spiritual tour to Tua Pek Kong Temple
Photo: Jennifer Lau
Tua Pek Kong Temple is one of the must visit attractions on your tour to Sibu. A number of people visit the temple to pray for long and better life. In addition, what makes it a major tourist hotspot is its impressive and striking architecture. It's decked wonderfully during celebrations including Chinese New Year and sometimes enthralling shows are also conducted. There's a Rain Tree in front of Tua Pek Kong Temple and the most amazing thing about the tree is that it's 100 years old. Even though its maintenance is not easy, locals consider Rain Tree as an emblem of longevity.
2. Unveil Sibu's history and culture at Sibu Heritage Centre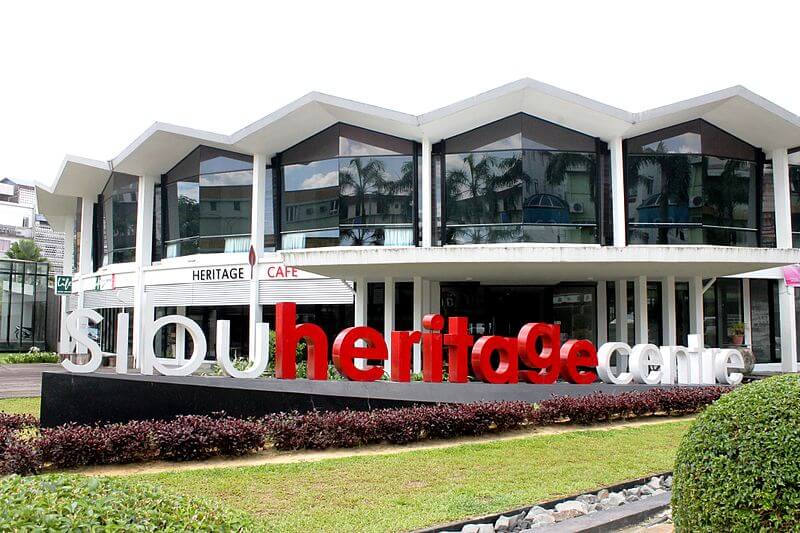 Photo: wikipedia.org
If history and culture attract you, this circular building is a perfect destination for you to explore as it offers a glimpse of the city's history along with Sarawak's cultural heritage. The museum is air-conditioned and entry is free. Revel in eye-catching scenery outside the museum or buy Iban costumes or Sarawak souvenirs to treasure memories of your tour to the destination.
3. Soak yourself up with nature at Wong Nai Siong Garden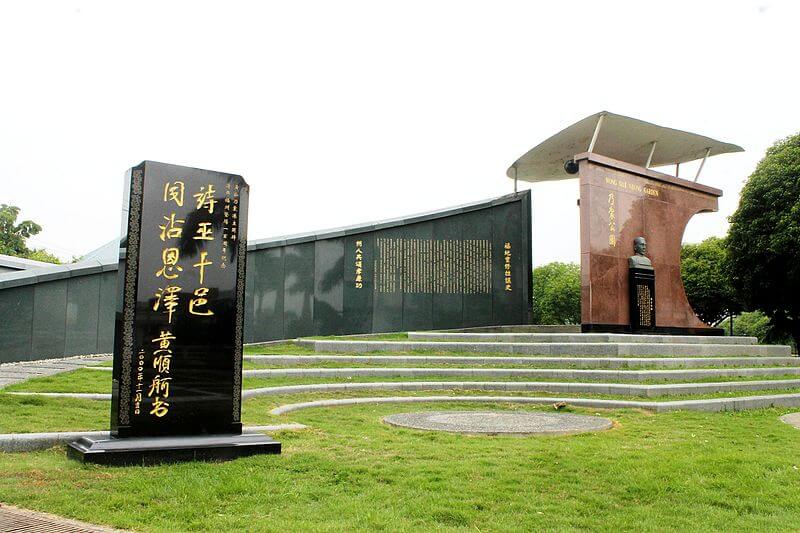 Photo: wikimedia.org
This garden was constructed in 1901 in the memory of Wong Nai Siong, the leader of Foochow immigrants. It's a tidy and lovely hotspot and proper maintenance has been done which proves that locals have massive respect for the man. Other than soothing their eyes with natural tranquility, visitors come here for a walk and jog as well. If you feel hungry, you can try Foochow foods like kompia, kampua mee, etc.
4. Walk around Sibu Town Square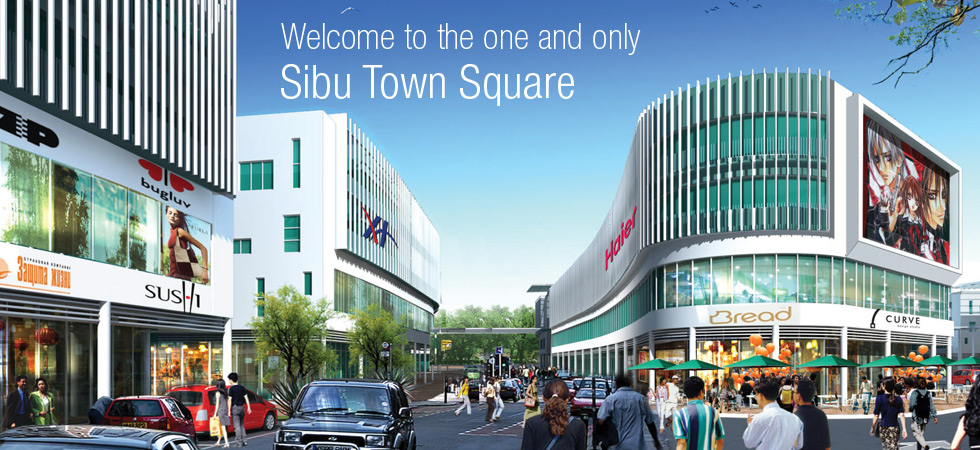 Photo: sibutownsquare.com
Sibu Town Square is the largest in Malaysia and here you can get a chance to see the unification of two great rivers which are Rajang and Igan. A good number of tourists as well as local people love to visit it to spend some quality time and indulge in entertaining activities.
5. Enjoy a visit to Sibu Central Market
Photo: TripAdvisor
It is Malaysia's biggest indoor market and travelers get surprised to see the vast span of stalls where one can buy fruits, fresh veggies and live poultry. Since the city is popular for Sibu olive or dabai, a number of stalls sell it; however, different vendors sell it at different prices as the rates vary according to size. What makes this market different from others is that here one can get ducks and chickens properly wrapped in newspapers.
6. Taman Bukit Aup Jubilee Park offers ample rejuvenation opportunities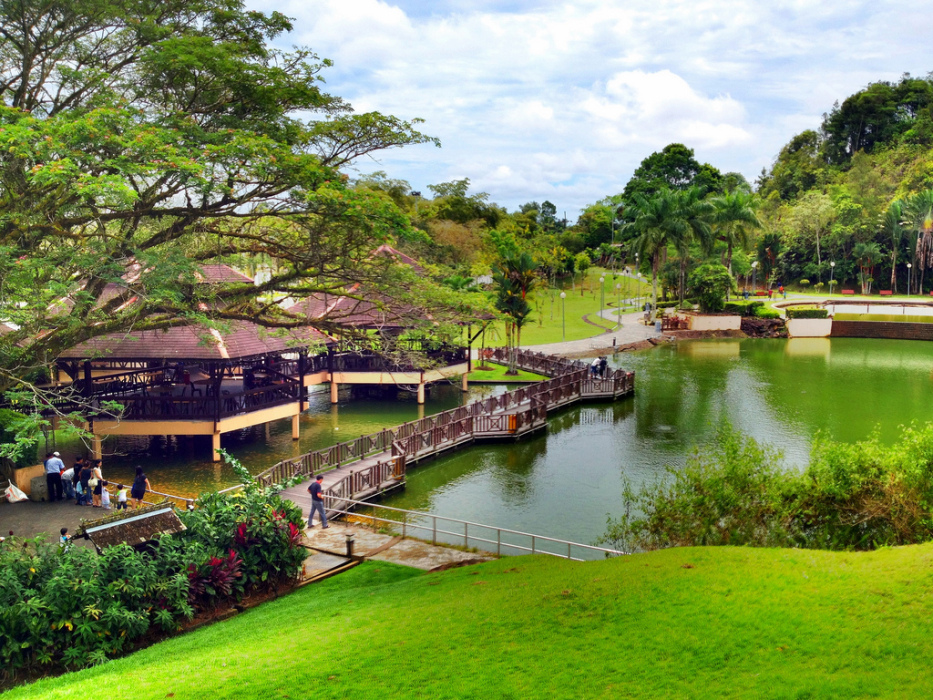 Photo: GoWhere Malaysia
Locals come here especially during weekends to make the most of it. The park boasts of barbeque area, canteen lagoon, an amphitheatre, observation tower, pavilion, sky steps, gardens and playground. It's a great place if you want to treat your eyes with soothing greenery and want to inhale some fresh air. Go for a picnic with family or spend a leisure day, this park won't disappoint you. What's more, there is a Culture Village opposite Taman Bukit Aup Jubilee Park as well.
7. Fitness freaks should visit Bukit Lima Forest Park
Photo: iTourism Malaysia
Bukit Lima Forest Park at Kampung Sentosa is a favorite of fitness lovers. Go for jogging, exercising and short trekking or sooth your senses with serenity of the ambience. Travelers also might get a sight of terrapins, long-tailed macaques and few birds. Sarawak Forestry Corporation manages the park which has two separate wooden plank trails of 2.5 km and 3.5 km along with a 3-storey concrete watchtower for the purpose of sightseeing.
8. Acquaint yourself with rich culture of Sibu
Sibu has a rich culture and it's apparent in various festivals held here. Sibu Municipal Council has been organizing Borneo Cultural Festival each year in July since 2005. It is celebrated for 10 days and if you happen to be here during that time, you just can't afford to miss this festival. From beauty pageant to various other contests, traditional music and dance to exhibition, fun fair to good food, the festival has it all. Besides, you'll also get to enjoy superb performances in three separate stages for Malay, Chinese and Iban. Thousands of people come here each year to enjoy the festival which was stopped in 2011 for a short period of time and then was resumed in the year 2012.
National Chinese Cultural Festival which is celebrated for 3 days has also been hosted in the city two times, in 2001 and 2009. In this, people get to enjoy various fun-filled activities including cultural dance, Chinese calligraphy, dragon dance, lantern riddles, Chinese songs, etc. Besides, Sibu International Dance Festival which takes place between June and September continues for 5 days and here people can take pleasure in dance concert, outdoor performances, workshops, etc.
9. Sibu Night Market offers a distinctive experience
Photo: Peter Lee
Sibu Night Market is something you must not miss on your tour to the city. Here you can find stalls set up by local traders and these stalls have something for everyone. Buy household goods, fashion products, footwear, etc. at reasonable prices. If you are hungry, try steamed buns or pork and rice at Chinese stalls whereas Malay stalls offer nice barbecue chicken.
10. Check out some other point of interest in Sibu
Sibu has a plethora of tourist attractions and other than the major ones described above, one can visit Sibu Gateway, a landmark at downtown that boasts a pretty garden, beautiful fountain and statue of Swan. You can also head to Rajang Esplanade which is among 22 community parks of the city or take a tour to Sibu Lake Park where you can find a lake, jogging tracks, bird sanctuary, splash pool, places for picnic and barbeque, boat house, canteen, etc. – TripHobo